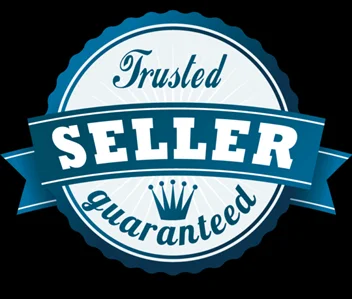 Terms and Conditions Exotic Feather Ranch

Dear Customer
Thank you for choosing one of our Farm. Please read over our terms,
conditions and other important information.

Buyers Responsibilities
As a buyer you agree to take good care of your birds, to feed and house them properly and
to maintain vaccination shots as required.
When in public and when off the premises of the bird(s) home, should be on a harness
or leash.
The outdoor area will be fenced and secure and should be allowed to run
freely at large, or allowed to live in good health or good conditions.
Your birds is not to be used for any illegal or immoral activities.


Invoices
All prices quoted are valid for 1 day from the time of the invoice. If you have
received an invoice (verbally or in writing) from a period greater than 1 day you will
need to obtain a new invoice.

Payment Terms
• We require payment in full upon collection or before shipment of our birds and eggs.
• BANK TRANSFER, WIRE TRANSFER, ZELLE, PAYPAL AND CASHAPP accepted.
• We do not accept payment by Cheque anymore.

Pick Up
If you are unable to collect the birds by the agreed pickup date, a charge may be required per day will apply to cover the costs of feeding, and extra
care required.. Will have to decide on that depending on your valid reasons.


Freight
We can arrange transport at your own expense.
In the event that your birds injured or lost during transit, we will offer a refund
equivalent to the cost of treatment required or in full if the animal(s) becomes deceased or lost.
Pet Insurance
We offer all new owners 4 weeks of pet insurance effective after 1 day of purchase for
injury or 14 days for sickness usually cost $100 or more

Re homing
If for unforeseen circumstances, the birds is no longer wanted or able to be cared for, we the breeder will take them back and re-home to a suitable
home. We the breeder will not refund the money.

Hereditary Defects
Our breeding flock are selected based on health, and bloodline
qualities, not show quality.
To the best of our knowledge and our efforts, our breeders have been carefully selected from strong healthy stock, free of defects. Although we have this measure in place, due to them being a biological species, we cannot guarantee that your birds will never encounter a problem.


Breeder Declaration and Guarantee
The Code of Practice for the Operation of Breeding and Rearing Businesses provides the purchaser with the following guarantee and return policy:
If the purchaser decides to return the above birds to this business within 3 days of sale, for any reason not supported by a statement from a veterinary practitioner, the business will take the birds back and refund 75% of the purchase price.
If the purchaser decides to return the above birds to this business within 21 days of sale accompanied by a statement from a veterinary practitioner that the birds are unacceptable for health reasons, we will take the birds back and refund 100% of the purchase price.
If the birds is diagnosed with, suffering from, dies or is euthanised from a disease that is traceable to this business, within 3 years of purchase, the business will refund 100% of the purchase price where the owner of the animal provides supporting statements from a veterinary practitioner

If you have any questions or concerns, please do not hesitate to call us on (719)735-0935
Thank you, Charlie, Sharron and the Team at Exotic Feather Ranch.